There is a Need to Heal spiritually and physically for many Women who have stagnant energy from their own pain and trauma in additional to the Ancestral Pain, this dark energy presents itself in the form of disease and infertility, not to mention a slew of other emotional and behavioral issues that prevents Woman from living the Life their Soul desires. We create from our Womb, so clearing, healing and balance is necessary . Womb Goddess Detox Tampons contain potent herbs that will aid in releasing dark energy and disease from the Womb and Yoni.
Womb Goddess Detox Tampons contain natural herbs that has been used to heal women since ancient times. When inserted these herbs are magikally break down build up toxins..
Detoxing will treat conditions such as:
vaginal dryness, bacterial vaginosis, yeast infections, hormonal imbalance, infertility, vaginal pain, excessive bleeding, polycistic ovarian syndrome, fibroids, vulvar vestibulitis, cysts,cervical erosion and dysplasia, pelvic inflammatory disease, hemorrhoids. Chinese Herbs have been used to treat gynecological conditions for over 5, 000 years.
All tampons are tampons are manufactured in the most sterile environment that has been approved They do not contain any chemical additives and have passed more than 1000 clinical trials that confirmed the safety of the ingredients – they cause no side effects and are absolutely non-toxic.
These Detox Tampons contain potent ancient herbs that aid in the removal of toxins from poor diet, environment, ancestral trauma and everyday life stresses and trauma from the the Womb and Yoni.
Osthol: Strengthens uterus, kills parasites, and relieves itching.
Borneol: Reduces pain, clears the mind and reduces hot flashes, tightens vagina, reduces uterine discharge.
Motherwort: Regulates menstruation, removes toxins, tones, lubricate and restore balance to the womb. Very well known Woman's herb. Spiritually soothing to the Soul.
Angelica Root: Improves fertility, regulates menstruation, balance estrogen levels. Also knows and the "Female Ginseng".
Rhizoma: Removes toxins, improves blood circulation, regulates menstruation, aids in hot flashes.
How Many Treatments Do I Need?
Use 3 tampons for a regular cleanse or 1 if you are extremely sensitive in the area. For prevention use 2 monthly along with a healthy diet.
Number of Cleanses per Condition:
Yeast Infections- 3 Cleanses
Vaginal Dryness – 2 Cleanses
Vaginal Odor-3 Cleanses
Heavy Menstrual Bleeding/cramping-4 Cleanses
Bacterial Vaginosis -4 Cleanses
Bartholins Cysts- 5 Cleanses
Endometriosis – 4 Cleanes
Fibroids-16 Cleanses ( Expect minor cramping)
Cysts (PCOS, Ovarian cysts etc) -5 Cleanses
Urinary Tract Infection -1 Cleanses
Pelvic Inflamatory Disease- 5 Cleanses
Chronic Ailgment- 2-3
Prevention- 2 Monthly
Directions:
Use 3 days after menstrual cycle ends or after, do not use at least 7 days prior to menstrual flow and during menstrual flow.
The best thing to do is use a tampon applicator, take the tampon out and insert the herbal tampon in its place. This will help you to get the herbal tampon further inside.
Step 1: Wash hands
Step 2: Untie cotton thread and pull it straight
Step 3: Insert Herbal Tampon into a tampon applicator
Step 4: Push Herbal Tampon into Vagina using applicator
Step 5: Be sure string is handing outside of the Vagina
Step 6: Leave in for 72 (24 minimum) hours then pull out using string.
Step 7: Wash vagina with warm water
Expectations: Tampon may have grown in size, tampon adsorbs toxins, thick discharge secretions may follow up to 72 hours following detox.
Precautions:
*For external use only, don't eat.
*Not intended for women with intact
hymen, pregnant women or if
breastfeeding.
*Wait ten days before or three days after
menstrual cycle before inserting pearl.
*Avoid sexual intercourse
*Do not reuse, re-insert or share.
*If you have dryness, use natural lubrication protection
along with pearl such as coconut oil.
*Avoid if you are prone to bleeding or on any anti-coagulants.
FOR CONSULTATIONS AND WOMB HEALING & ANCESTRAL READINGS AND ENERGY CLEARING PLEASE
Convo Womb Goddess Antranette or visit her website at : https://antranettedoe.com/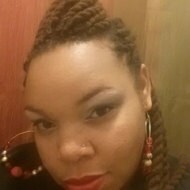 Antranette Doe